About 4 years ago, Oakboro native Jerry Crayton's idea for a cruise-in surpassed all expectations when, together with the Greater Oakboro Business Association, the idea became a reality. The event is now the largest in North Carolina. Oakboro, with one stop light and a population of 1,199, is a motorhead's haven.
On the fourth Friday of each month, the little town of Oakboro roars to life. Cars start arriving at 3 p.m. and the big event starts at 5. What's going on? Only the largest car club cruise-in in the state, with over 400 classic and unique cars and over 5,000 spectators.
The Cruise-in not only features bumper to bumper classic hot rods, but shiny, new muscle cars as well. And there's more; musical entertainment, food vendors, souvenirs, door prizes and fun photo opportunities.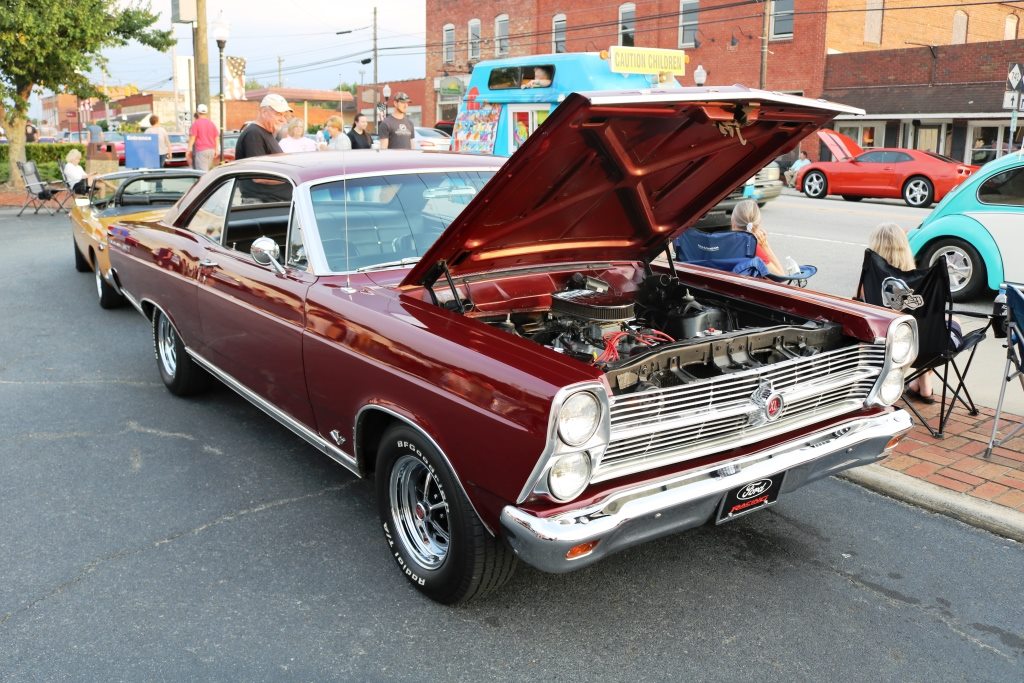 Oakboro Cruise-In
The Cruise-In takes place on the 4th Friday of every month in Downtown Oakboro, NC!
Starting around 5:00pm, cars fill the streets and people flock to this small town to take a look at some of the restored, modified and unique cars!