The Breakfast Nook
The next time you wake up hungry, head over to The Nook…The Breakfast Nook that is, cause there, the portions are hearty, the coffee is hot and the service is friendly! (*but if you go on a Saturday, don't be surprised to see a line of other breakfast diners waiting out the door)
It seems that all small-town breakfast joints have their own unique personality, and the Breakfast Nook is no different. When you walk in, you are greeted warmly, and you get the feeling that everyone in the place knows each other. So, take a seat at the counter where you can watch all the orders being freshly made, or grab a cozy booth or table.
The Breakfast Nook has everything on the menu that you would expect:  Egg platters – made up the way you want; breakfast sandwiches; omelets, pancakes and Belgian waffles. And, oh….those waffles! They come out steaming hot and loaded with pecans.  A sweet and delicious way to start your day. Half-size option also available, but you'll be glad you ordered the full size.
If you're looking for a more traditional southern start, make sure you have country ham as part of your meal—the slice is generous with just the right amount of salty flavor (baked ham also available). And the 3-egg omelet is something you will leave there talking about! Loaded with ham, bacon, sausage, cheese, peppers and onions, it may be the only meal you need for the day.
Grits or Hash Browns are available as a side and they will cover half of your plate! The hash browns are the shredded potato version and are very popular.
No doubt you are in the South when you see other options on the
menu like:  Livermush; fried bologna; biscuits and gravy, or even rice and gravy as a side.
At The Nook, you'll leave with a warm feeling and full stomach. And, chances are, you'll be back.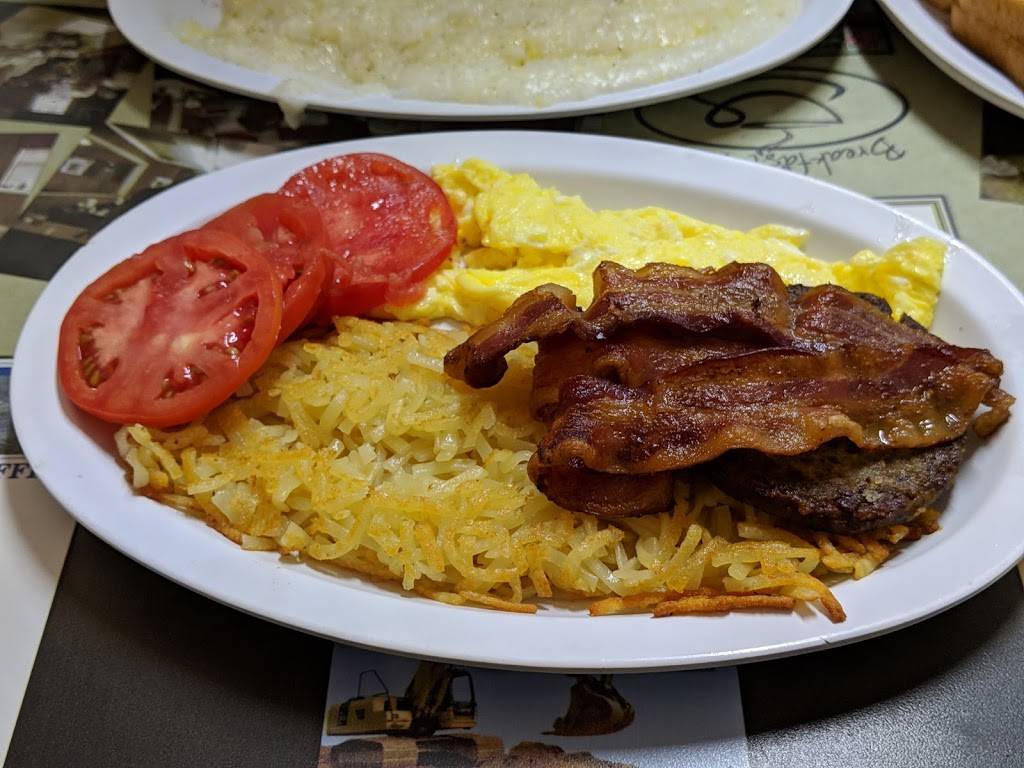 The Breakfast Nook
842 S. 2nd Street
Albemarle, NC
704-983-1413
Monday-Saturday
6:00 a.m. – 11:00 a.m.
*Holiday hours may differ