Tho's
Small Place – Big Taste
If you find yourself in downtown Badin, NC, don't miss out on a great food opportunity! Just left off Main Street, you can't miss the little brick building with red trim and red awning:  Tho's Pizza & Hot Subs. When you find it, you've found some great food.
The sign may say pizza and subs, but Tho's offers so much more. This tiny eatery boasts a substantial menu including burgers, pizza, salads, wings and a very extensive sampling of traditional Chinese offerings. There are Hibachi and Teriyaki entrees with your choice of chicken, shrimp or steak. Also available or Lo Mein and Fried Rice (the fried rice has a flounder option as well). All entrees are stir- fried with the essential onions, mushrooms, peppers, broccoli and carrots. Generous portions are made fresh and served up hot! Pad Thai Chicken and Pad Thai Shrimp are a few other great options.
But, if you came for Subs…you will not be disappointed! It's hard to choose from the more than a dozen sub sandwich choices, but the Super Sub (ham, turkey, roast beef, bacon) and the Pizza Sub (hamburger, ham, sausage, pepperoni, peppers, onions and mushrooms) are definitely house favorites. And the toasted buns make these subs perfect! Get them large (12") or small (8") as a combo or one their own. Other non-sub sandwiches are also available like the Chuck Wagon Steak or Flounder sandwich.
And pizzas are as delicious as would be expected! You'll want to try the House Special. Crusts are brushed with a garlic butter that is finger-licking worthy.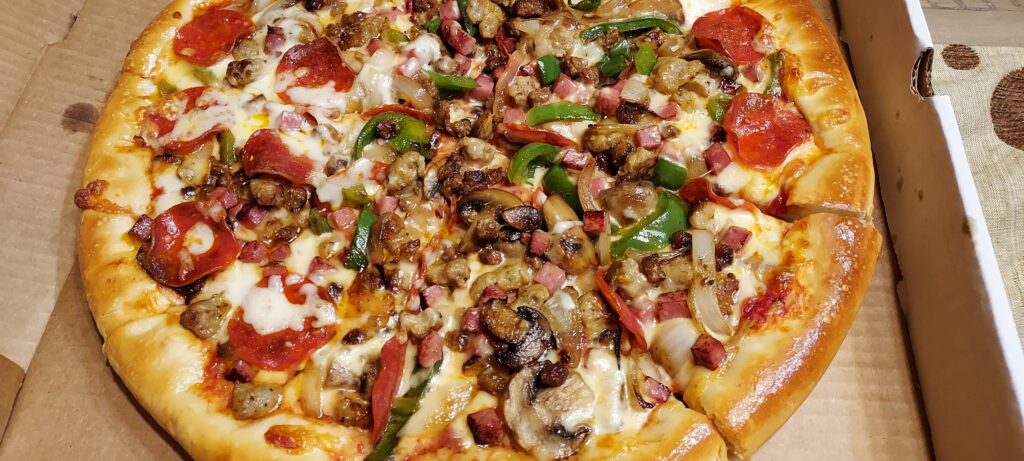 Other surprises on the menu are the variety of appetizers (hush puppies, fried pickles, egg rolls, sweet corn) Gyro and Pita Bread Plates and a Fish-n-Chips plate. Kids' Menu is also available.
Tho's is family owned and operated. Business is mainly take-out, but limited seating is available. In warmer weather, you may enjoy outdoor seating as well. Ample parking is available on the street out front.
Great service, friendly staff, awesome menu…Tho's is a place you need to go.
If you are elsewhere in the area, look for other locations in this family of restaurants:  Penny's Subs (Albemarle) and Steve's Subs (Mt. Gilead).
Tho's Pizza & Hot Subs
60 Walnut Street
Badin, NC
704-422-3090