The Local Room
Locust, NC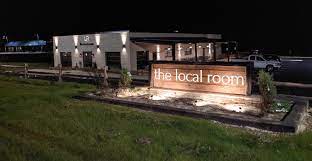 Feel like a Local the minute you walk up….cause you're gonna want to pull up and chair, sit a while and enjoy the outdoor patio at The Local Room. This awesome outdoor dining area can play host to a bountiful guest list, but you are welcome to venture inside as well…
The modern, industrial vibe of the interior space– complete with working garage/shop doors — manages to feel warm, welcoming and city chic all at once. You may forget that you are in a small town and feel transported to an uptown gastro pub.
The spacious bar takes up a large portion of the dining area making it apparent this place is up for a good time.  The very extensive wine selection is visible as the entire back drop to the bar area serves as a wine display rack. Also offered are a variety of craft beers and popular bourbon options. The presentation is impressive for their bourbon cocktails, complete with hickory smoke.  The daily lists of signature drinks is sure to have something to whet your whistle and satisfy your curiosity.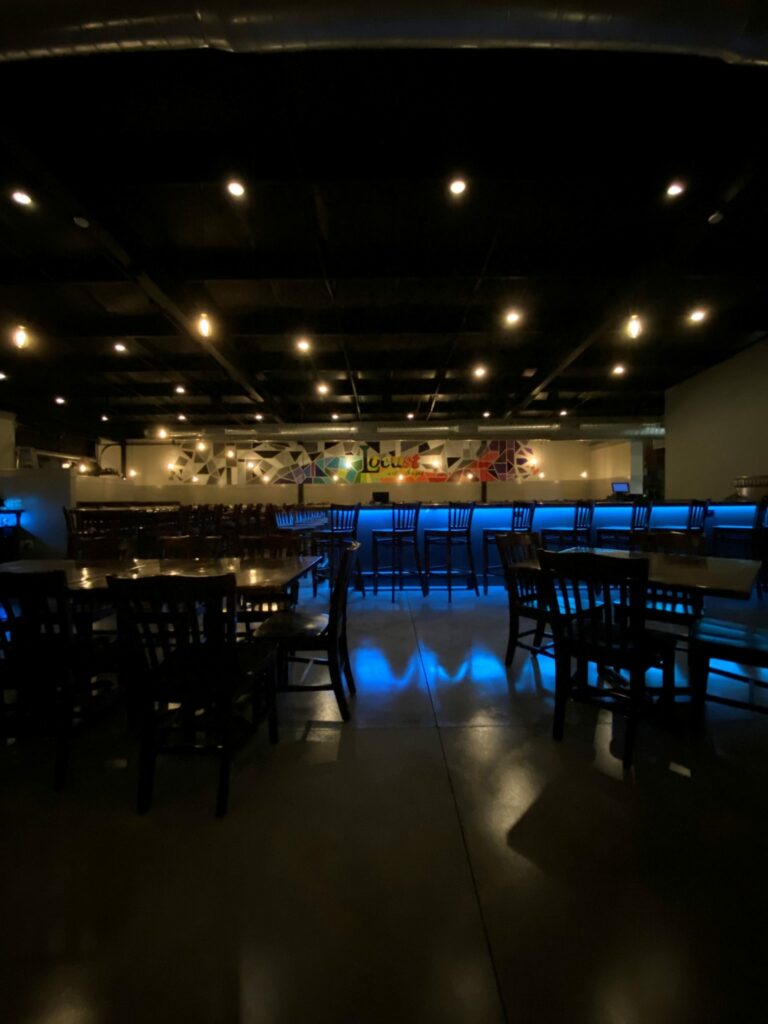 If you want to meet a few other Locals, ask to be seated at the centrally-located community table. You may find some interesting new friends as you share space at this extra-large seating option.
But, the best The Local Room has to offer is yet to come:  wait until you have a chance to browse the menu-
Starters :  The hard-to-choose-from appetizer list offers a variety of very unique samplings. Try the Toasted Feta for a great way to kick-start your dining experience or opt for the Southern Egg Rolls stuffed with collard greens.
The Main Deal:  Next up, the entree section of the meal – featuring fish, steaks, chicken, ribs, pasta, and other innovative menu items. You may also choose from Lighter Fare options and an extensive Salad/Signature selection with super fresh ingredients. Always available are scrumptious Weeknight Specials that the skilled staff will be glad to tell you about. Visiting at lunch time, or looking for more of a pub offering?  Options include many Handhelds with choices of pub sides, including the hand-cut fries with specialty toppings that are to die for. And, the burgers are char-grilled to perfection and quite possibly the best in the town! Special touches, like the "branded" bun and homemade pickles take these burgers to the next level.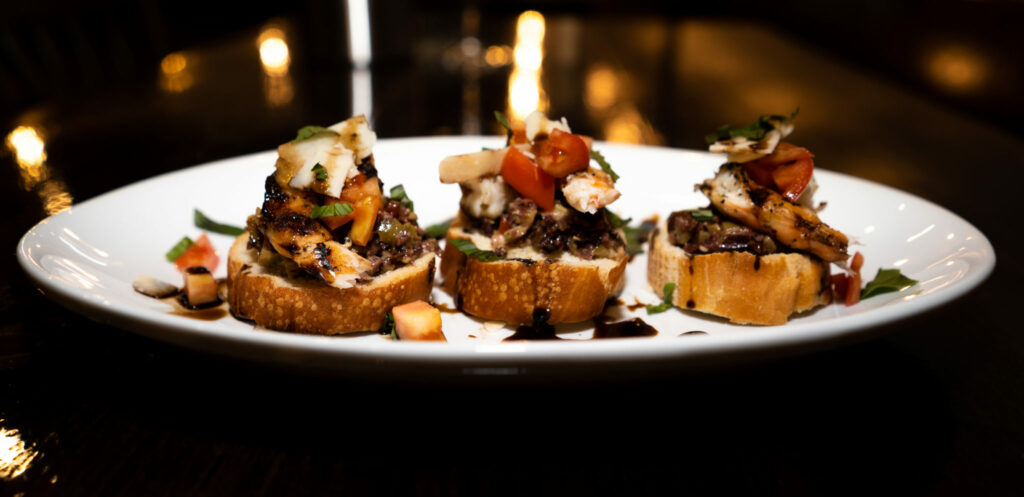 If you want to try lots of the tasty treats at the Local Room, you're in luck because they offer all of their appetizers, sandwiches, salads and entrees as Full or Half/Small size portions. And, that leaves you with room for dessert…and there are some irresistible sweets there! The Double Stack blondie/brownie combination is worth the trip; but you'll want to come back again and again to see what the chef has cooked up for the seasonal specialties.
The Local Room has recently added Brunch to their weekend hours.
The Local Room is a great addition to the dining landscape in Locust and Stanly County as a whole: they offer trendsetting, unique menu items; a great atmosphere…inside & out and care and quality with both their food and their staff. Make a visit your next Date Night…or Girls' Night Out…or business lunch…or holiday party…or…
The Local Room
215 S. Central Ave.
Locust, NC
704.781.5373
Open 7 days a week
Localroomlocust.com