Location
Why drive out of town, when a great casual dining option is available to you in the heart of our downtown Albemarle?  If you haven't stopped by 5 Points Public House, what are you waiting for? It is a great place to catch a game on the wide screens, or drop by after a game with your teammates. Roomy booths and several larger tables offer many seating options for your family or crowd; or pick a 2-top for a more intimate dining experience. Lots of parking is available both on the street and in safe, well-lit lot behind the restaurant.
Bar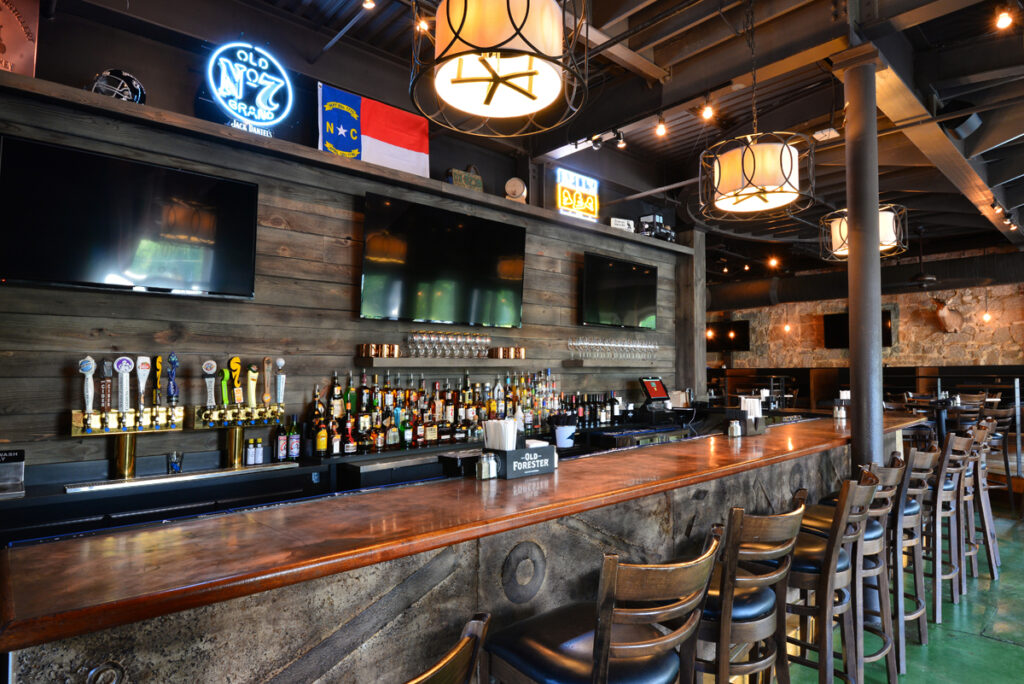 A crowded bar is a sign of a good time, and 5 Points Bar does not disappoint. Look for lots of smiles and friendly banter among the patrons and a bartender that is engaging and on the move. The bar menu offers an extensive bottle/can beer collection and a rotating selection of draft and crafts beers as well as some local brews. Drink specials are available every night featuring signature drinks and martinis (a favorite is the Cherry Lemon Sundrop Martini).
Menu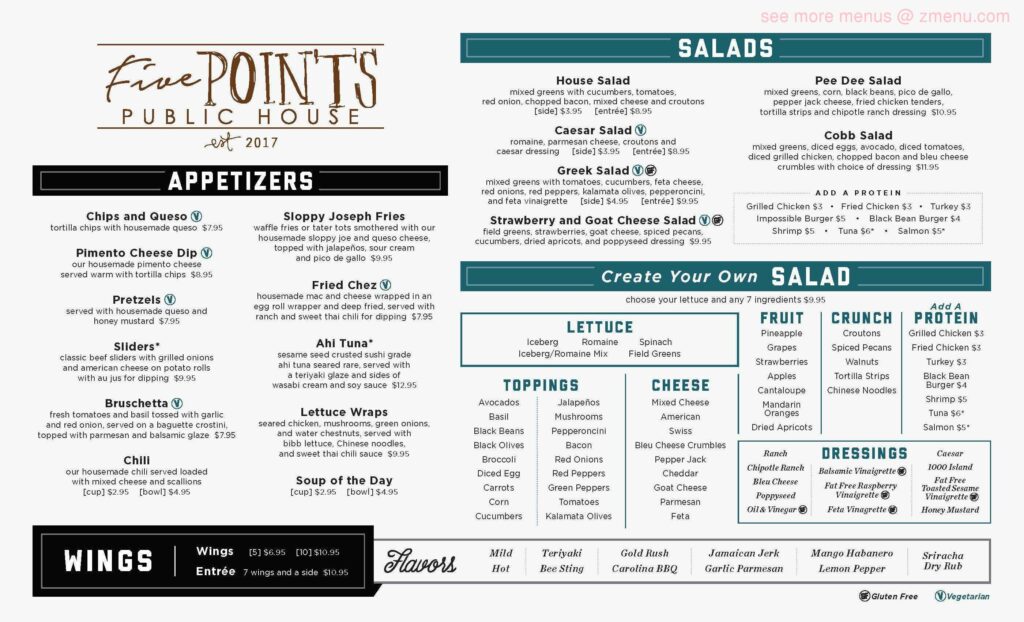 The menu gives you a number of options whether you're looking for appetizers, wings & burgers, specialty tacos or healthy fare such as their Make-Your-Own-Salad. Some appetizers worth mentioning are the Pimento Cheese dip, Buffalo Chicken dip and their signature Sloppy Joseph fries – but don't by-pass the wings with 9 different flavors to choose from! The entrees lean toward Southern fare with classics like collard greens, cheesy grits and mac & cheese as side selections.  Another nod to Southern classics is a meatloaf entrée and the always popular Shrimp & Grits. The Filet Mignon is offered cooked to perfection and the Blackened Mahi-Mahi is a tasty and healthy alternative. But make sure to leave room for dessert – their feature is a Double-decker Tuxedo Cake that boasts moist chocolate cake, vanilla bean cheesecake and a chocolate mousse topping! *Vegetarian and Gluten-free options are available.
Service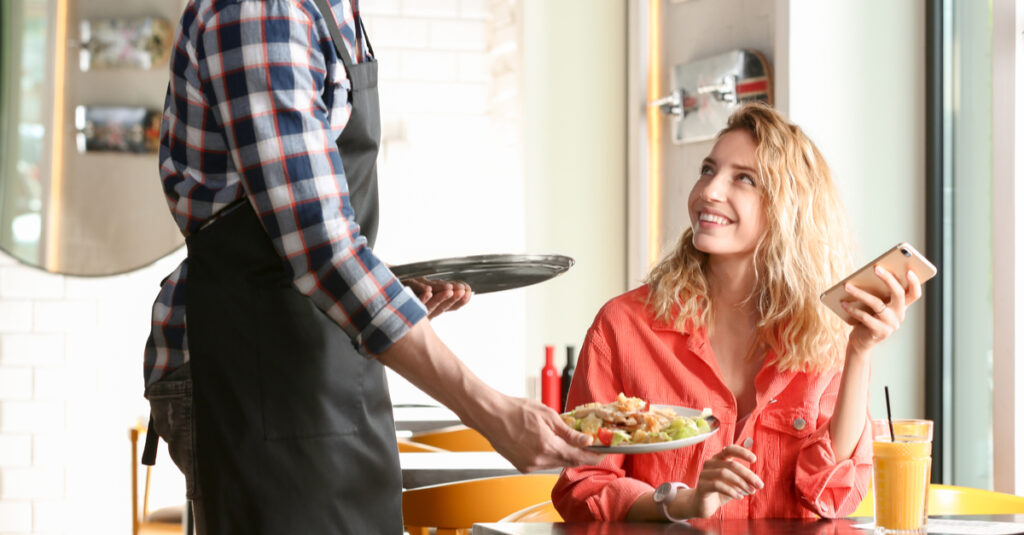 Often a place is defined by its service, and in this case, that is definitely a good thing. Wait staff here is very knowledgeable and friendly. They work with a level of tandem coordination that seems effortless. It's great to walk in and immediately feel welcome in a place with lots of friendly faces. And, an added bonus is that the quick service deliveries piping hot dishes!
Atmosphere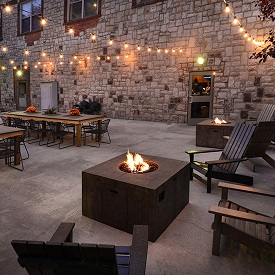 Five Points Public House is the perfect gathering place for a Girls' Night Out or watching the big game with the guys. Also, families of all ages and sizes will fit right in. In this un-rushed atmosphere, you can definitely relax and unwind. But don't overlook one of the most unique things Five Points has to offer:  their outdoor dining area. This is the best option if the weather is right for sitting outside. Spacious and inviting—with fire pits and charming hanging lights to add to the ambience of a cool fall evening, and lots of greenery for a touch of flair and privacy in the spring. Go early and grab one of the coveted Adirondack chairs to really have the most relaxed seat this pub has to offer!
Five Points Pub House is open 7 days a week for lunch and dinner.
Why not grab five of your friends and head there today?
Five Points Public House
304 East Main Street
Albemarle, NC 28001